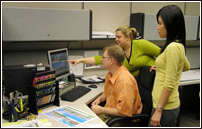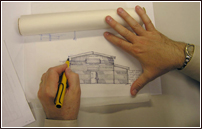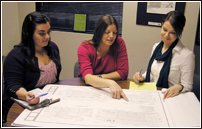 ---
Burgdahl & Graves, AIA Architects is a full-service architectural firm formed in 1982 by the Design Principal and Key Production Personnel from a previously established company. The principals, Russell I. Burgdahl and Steven T. Graves, have over 40 years experience with projects ranging from $50,000 to $25,000,000. The clientele includes Federal Agencies, State and Local Governments, School Boards, as well as national and regional private corporations. The firm has received Certificates of Merit from the Historic Districts Landmarks Commission and has been featured in national and local publications.
Burgdahl & Graves has a history of high quality design that is creative, functional, durable, and cost-effective. To the client, the firm presents a wealth of experience in commercial design, including Health Care, Educational, Governmental, Institutional, and Retail facilities. The company also has an excellent reputation with local contractors for being fair, but firm, and maintaining the best interest of the client foremost.
Services offered include: site development, architectural design, interior design, space planning, feasibility studies, and architectural consultation. The company consists of experienced personnel, including both licensed and graduate architects, fully trained in the profession. This, in addition to long-standing relationships with Civil, Structural, Mechanical, Electrical, and Landscape professionals, enables the firm to provide a comprehensive Design Team and single-source responsibility to clients.
The primary focus at Burgdahl & Graves is to provide its clients with the highest quality of architectural expertise, including personal service, innovative design, and economical solutions for projects of varying scope and complexity.